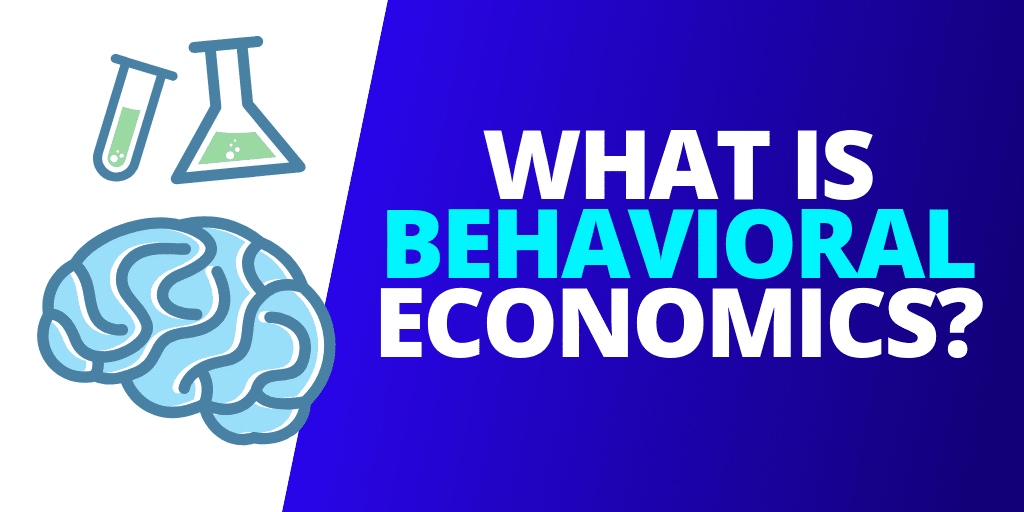 What Is Behavioral Economics?
Before diving in, allow me to suggest a literary illustration for behavioral economics. If you are familiar with Homer's "Odyssey",  you may recall a scene in which protagonist Odysseus ties himself to the mast of his ship in order to avoid the temptation of Sirens, who according to Greek mythology, entice sailors passing by with an irresistible song.
The song lures the sailors towards the call, only to leave them dashed to pieces on the rocks.
Odysseus, although he was unlikely to be acquainted with the principle of behavioral economics, knew his rationality was bounded.
This knowledge prompted Odysseus to plug the ears of his crew with beeswax and tie himself firmly to the ship's mast.
As a result, Odysseus and his crew avoided the temptation and sailed safely past the prevailingly successful trap of the Sirens.
Understanding the business of behavioral economics begins with the knowledge that rationality, willpower and selfishness are bounded traits.
First to criticize the idea of human's unlimited information-processing ability was social scientist Herbert Simon. His Nobel prize-winning research "questioned mainstream economists' view of economic man as a lightning-quick calculator of costs and benefits," according to the Concise Encyclopedia of Economics.
You may ask, "Does this principle directly apply to my current business strategy?"
If you seek to find additional methods of attracting customers, selling more effectively, or enlarging your influence, the answer is a resounding: "YES."
Though the concept of behavioral economics is extensive in nature, keep reading to understand why the bounded traits humankind possess can be used to the advantage of a business strategy.

Behavior Varies
Most important to grasp is the idea that behavior varies across time and space, and it is subject to cognitive biases, emotions, and social influences. In fact, Newsweek argues that behavioral economics sheds light on most decisions we make as we go about our day.
Decisions are less the result deliberative, linear, and controlled processes than we would like to believe. This means real change in behavior can be difficult to achieve.
With this in mind, let's imagine a person trying to bulk up for the summer in a grocery store, shopping for the week. Ideally, our friend will choose foods rich in protein and healthy carbohydrates, low in sugar.
They will heed the wise advice to shop on the outer parameter of the grocery store, stocking the cart with fresh produce, lean meat, perhaps natural protein supplements.
But let's imagine this person is hungry. Let's imagine he has just had his heart broken. We may also imagine he is in a hurry. Perhaps he has a negative influence shopping with him. Furthermore, he may have a limited budget.
As you can see, context is often the biggest predictor of human behavior. Although we like to think of ourselves as well-behaved, this is not always the case.
Let's relate this to business. Buying behavior will almost always be influenced by context. Try to stay on top of the short-term needs of your individual customer and desired market, as short-term needs tend to be a driving force in human behavior.

Rationale Varies
A standard economic theory suggests humans have complete control over their decision-making ability, reports Michael Blanding in an article for Forbes. But behavioral economics argues we are not always rational in our decision making ability. In fact, context often produces a flawed rationale – in other words, humans are predictably irrational.
Departure from rational thinking emerges in our beliefs. Simply put, we may often forsake a rational choice due to a pre-existing belief.
In fact, the idea that our rationality is bounded is often tied to the social psychological concept describing human minds as "cognitive misers."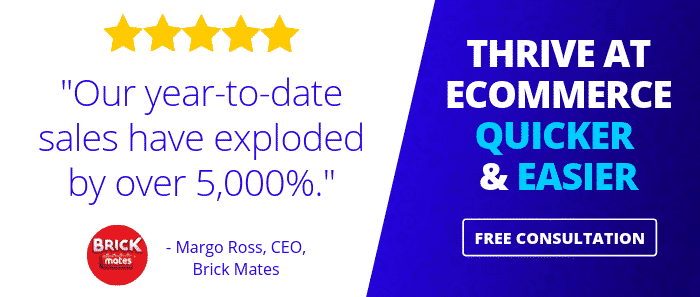 Just as a miser seeks to avoid spending money, the human mind will seek to avoid computational effort at all costs. Instead, we use heuristics, or short-cuts, to make assessments and decisions.
Think stereotypes – tattoos can be associated with crime, clothing brands can be associated with a certain social status, even categorizing those who affiliate themselves with a certain political party has as holding certain beliefs.
Familiarity with this principle is invaluable as you seek to draw customers to your product or brand. Be aware your customer values his mental processing resources, and will find different ways to save time and effort when negotiating the social world.
An effective SEO strategy, easy to navigate website and social media presence, and "in-your-face" marketing strategy can help keep you relevant and in the forefront of your customers minds to limit the mental processing it takes to consider you superior to competitors.

Willpower Varies
Ah, willpower. The tricky science of self control. How many of us might imagine part of our lives being better somehow – if only we had more willpower?
Consider the results of the American Psychological Association's annual Stress in America survey. Among other things, the survey asks about participants' abilities to make healthy lifestyle changes. Survey participants regularly cited lack of willpower as the number one reason for not following through with such changes.
This can also be used to the advantage of a business. The fragility of the human's willpower contrasted with the willpower we often long for can certainly be integrated into a marketing strategy. Directly calling upon the willpower of the customer may surface a perceived level of willpower.
The idea that "we are what we repeatedly do" is held by many. A customer wanting to possess a greater sense of willpower might be more apt to make a decision they believe will make them a person with willpower.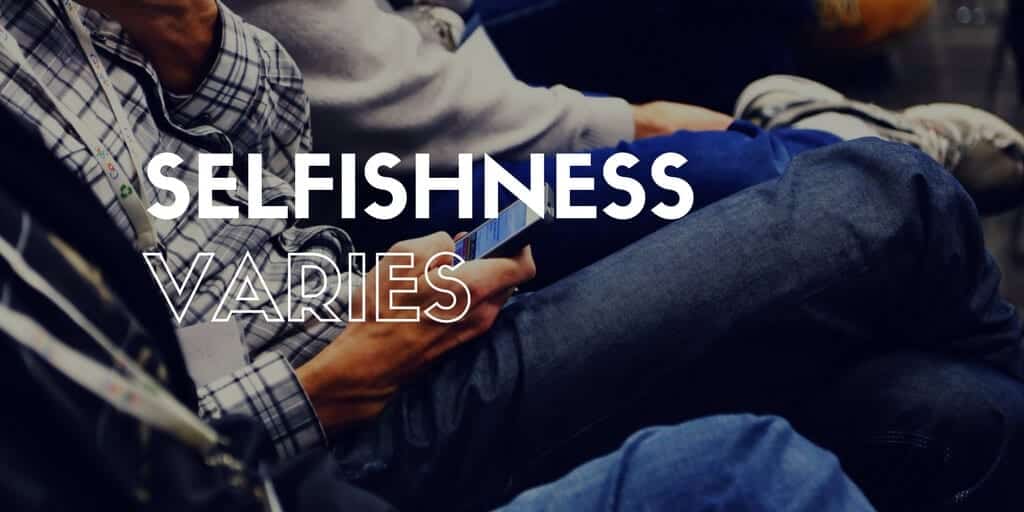 Selfishness Varies
Before we cover this last variance, let's talk about the pillars of sales. By checking off boxes in the following categories, you are far more likely to sell to a customer.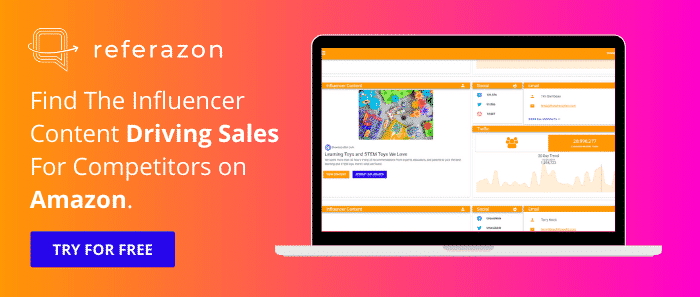 Ask yourself if your product(s):
Make life easier
Save time/money
Improve happiness
Provide safety
Increase comfort
Increase efficiency
Build up/stroke ego
The more pillars you can equate to your product, the more likely it is your product will sell. This is partly because our selfishness is bounded.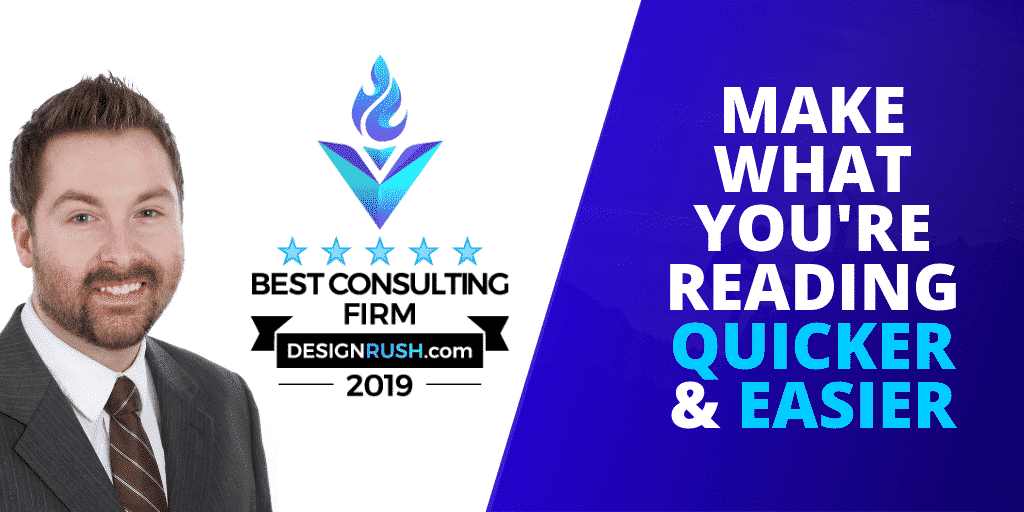 Though we like to think of ourselves as altruistic creatures, as a practical matter economists stress self-interest as people's primary motive. Though it is true that people often act selflessly without ulterior motive, it can also be said individuals cannot be expected to contribute to the public good unless their private welfare is improved as a result.
Consider associating your brand with an altruistic cause or non-profit. A customer might then consider the benefit of choosing your product to be twofold – personally benefiting from the product while associating themselves with an act of altruism.
If you're considering taking things to the next level, The Source Approach is recognized as a Top SEO Company on DesignRush.