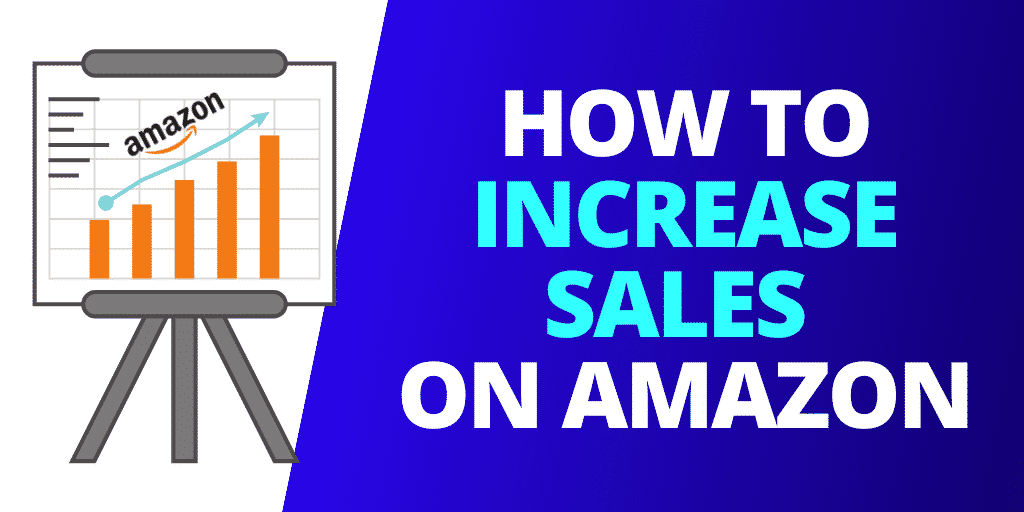 How To Increase Sales on Amazon [COMPLETE GUIDE]
How to increase sales on Amazon: 1) Build a well-optimized listing with great benefit-driven imagery, compelling sales copy & benefit-rich Amazon A+ Content. 2) Focus on Amazon SEO to appear ahead of competitors and at the top of product searches. 3) Regularly improve your ad targeting to be laser-focused on the customers with intent to buy. 4) Drive OFF Amazon traffic to your product listings.
---
How to increase Amazon sales while not spending more on Amazon advertising: Improve your ON Amazon AND your OFF Amazon presence. If you're only focusing on building your brand ON Amazon, you're paying too much for Amazon ads and also not showing as high in Amazon Product Search Results as you could be.
---
You WILL increase Amazon sales quickly & easily by focusing on the ON AMAZON and OFF AMAZON strategies you read here.  These are the top ways to increase sales on Amazon that I use with my Amazon Consulting clients.
---
Increasing sales on Amazon is like hand to hand combat.  Saying it's tough is an understatement.
I've been selling on Amazon myself & working with clients as an Amazon Consultant for 10+ years and if one thing is for sure, getting your initial footing is one thing, but increasing sales on Amazon and building that consistent sales velocity is a whole other story.
That's why I put together this in-depth guide of action items you can use TODAY to increase sales on Amazon quickly whether you're an Amazon Seller Central seller, Amazon Vendor Central seller, using Amazon FBA, FBA Small and Light or selling Amazon B2B.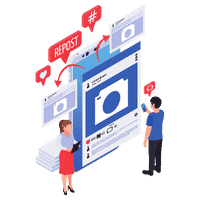 Increase Amazon Sales With Amazon Influencers
We're kicking things off with the best most powerful tactic to get more Amazon sales fast.
Did you know that Amazon Influencers have been around since 1996 and there are over 1 MILLION websites, blogs, YouTube channels and more ALREADY referring sales to Amazon every day and getting a percentage of every sale?
SimilarWeb found that 22% of all Amazon traffic comes from its affiliate program!  That's A LOT.
Amazon's affiliate program is called the Amazon Associates Program and is by far the biggest affiliate program on the internet.
These affiliates are in YOUR niche and ALREADY referring products right now.  May as well refer yours to help you increase sales on Amazon.
What Amazon Sellers Need to Know About Amazon Influencers / Affiliates To Increase Sales on Amazon:
Over 1 million active participants and growing
You don't have to sign up or configure anything on your end, just sell on Amazon
The payouts COME FROM AMAZON and are NOT taken out of your revenue. (THAT'S AMAZING)
People have already probably referred your products and collected commission and you didn't even know
Amazon Associates (Affiliates) get the links to your products themselves and it's super easy.  You don't send them anything.
You see the power in that right?  You don't have to do anything except build relationships with them.
There are no plugins to configure, settings to set up, nothing.
Why Is It So Important to Drive External Traffic To Amazon Product Listings To Boost Sales on Amazon?:
Amazon is placing a greater focus on OFF Amazon traffic
Amazon SEO is greatly improved by sending traffic to your product listings
There's only so much ad real estate to go around ON Amazon
So how do you get on this gravy train?
How to Get Amazon Influencers to Increase Amazon Sales:
Identify bloggers, YouTubers and other websites that would be a good fit to promote your products.
Reach out to them, offer them a free product for themselves to try and also one for them to give away.
Offer them a coupon code for a % off for their readers/viewers.
Nice, but how do I find them?
How Do I Find Amazon Influencers To Send Me Traffic To Increase Sales on Amazon?
Well, you could:
Scour Google
Look at blog after blog and check if they link to Amazon a lot
Then create spreadsheets
Reach out to them
See what works for you, what doesn't and keep it going.
Or, Referazon makes finding, recruiting and managing your Amazon Influencers effortless.
Referazon even tells you what to ask for from your Amazon influencer to make sure you are generating the most sales and awareness.
You pay no commissions to Referazon, you get a 30-day money back guarantee and even get to use a fully functional 7-day free trial.
As far as ways to increase sales on Amazon goes, this one is pretty bulletproof.
Click here to start your Free Trial of Referazon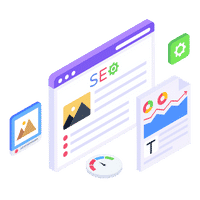 Increase Amazon Sales With Amazon SEO
We all want more traffic from Amazon product searches right?
How Amazon SEO Increases Amazon Sales:
The customer arrives on Amazon and types in "what your product does" into Amazon's search bar.
Your product shows up in at the top of the search results
The customer clicks on your product.
The customer likes what they see on your listing and buys your product.
Amazon SEO is the tactic of optimizing your Amazon seller account and product listings to be visible in Amazon's a9 search algorithm.  In other words, getting found at the top of Amazon product search results with the goal of increasing sales on Amazon.  It's also a great way to reduce your ACoS on Amazon ads, by getting FREE traffic.
How do you do this?
Well there are 25 factors that I go in-depth about in Amazon SEO:  Everything You Need To Know [INFOGRAPHIC] from the perspective of an Amazon Consultant but here is the rundown:
How To Do Amazon SEO To Increase Amazon Sales:
Identify what keywords customers are using to find your products.
Use them in your product title, main bullet points, A+ content and long description.

NOTE:  There is no benefit to using them more than once.

Optimize your listings with great imagery and sales copy that makes your customers want to buy (THIS IS AN ART) so your customers actually buy because if they continually visit your listing and NOT buy, then Amazon will shove your listing farther and farther down the product search results.
Make sure you are getting lots of reviews and consistently.  Make use of the Amazon Request a Review Button.
If you're an Amazon Seller Central Seller, make sure you are getting positive Seller Feedback.
Make sure you have a Good Amazon Sales Rank.
Now that you've leveled up your seller account and listing, you'll want to make sure you keep that sales velocity up.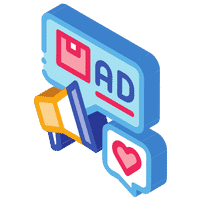 Increase Amazon Sales With Amazon Advertising
The intention here is to make sure you have steady, interested traffic coming to your Amazon product listings so they BUY which keeps your Amazon Sales Rank up which in turns will help your Amazon SEO which we just talked about.
Amazon Advertising is Amazon's advertising platform for Amazon Seller Central sellers and Amazon Vendor Central sellers.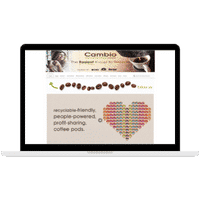 Want The Best Converting Amazon Store?
Get The EXACT Framework I Use With My Clients.
Amazon Advertising is similar to Google's Ads or Facebook Advertising.
There are 3 ways to advertise with Amazon Advertising.
1:  Amazon Sponsored Product Ads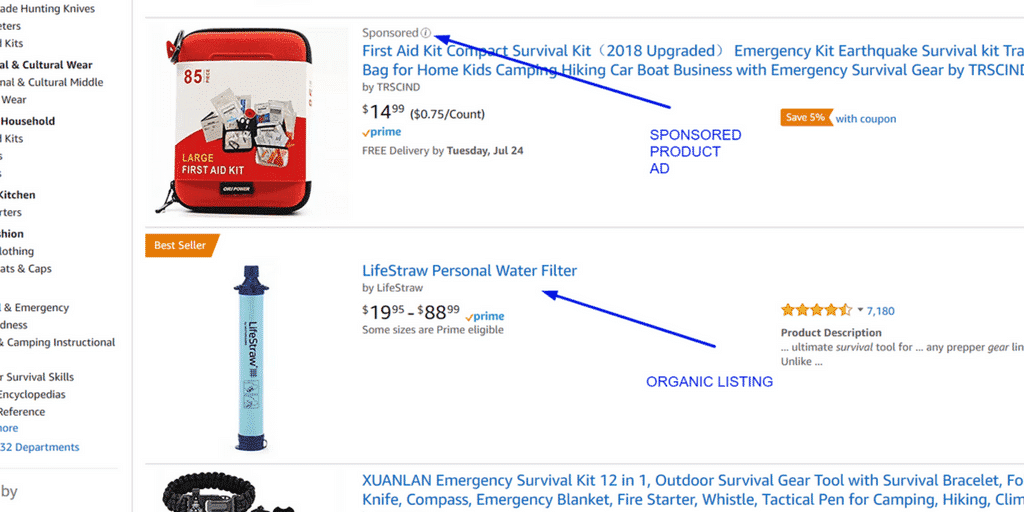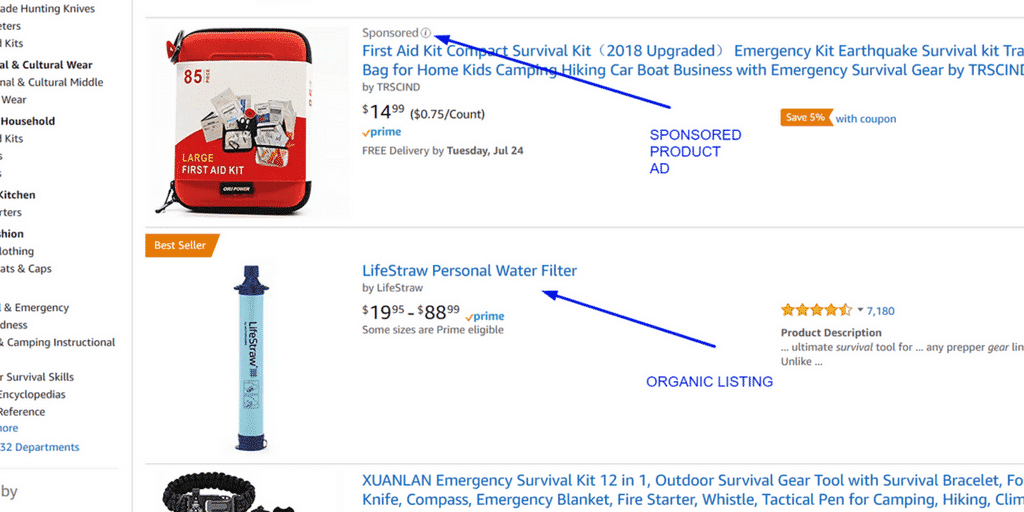 Amazon Sponsored Product Ads are pay per click product placement listings at the top and within search results that appear to blend into normal search results.
They have an indicator of Sponsored but are intended to appear as organic product search results.
Where do Sponsored Product Ads appear?:
Mobile:
Below search results
On product detail pages
Desktop:
Above, alongside and below search results
On product detail pages
Amazon Sponsored Product Ads are typically the best converting because customers are at the end of their customer journey and buying cycle which means:
They've done their product research
Selected a product
Are ready to buy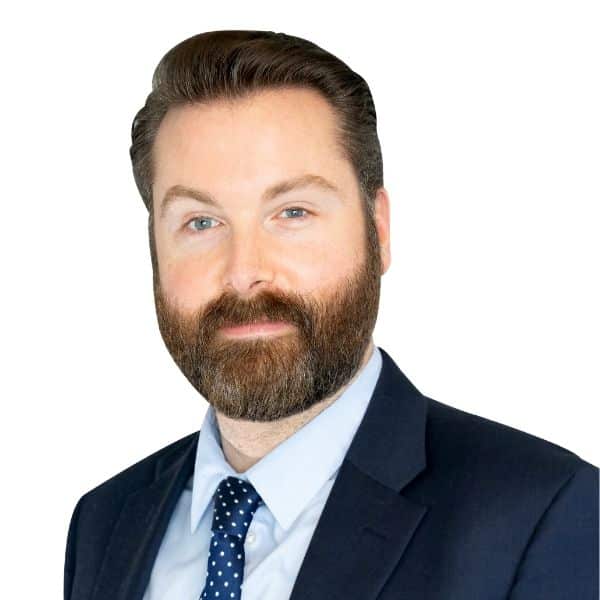 I schedule daily calls to solve problems quicker & easier.
2:  Amazon Headline Search Ads

Amazon headline Search Ads are keyword selected ads that appear at the top of Amazon product searches.
Qualifications to run Amazon Headline Ads are:
Have at least 3 products
Be registered in Amazon Brand Registry
You can send Amazon Headline ad traffic to:
An AMS brand page
A best-selling product
A custom URL (made of three parent products)
These are top of funnel type ads to build brand and product awareness because the types of potential customers that click on these ads aren't necessarily ready to buy, more so they are looking to discover and learn more about products.
This is one of the great ways to increase sales on Amazon, because it significantly improves your ACoS.
3: Amazon Sponsored Display Ads
Amazon Sponsored Display Ads drive brand awareness and sales by helping you show up on competitor products as well as around the internet on websites partnered with Amazon after someone has viewed your product.
Think, Facebook or Google retargeting.
Amazon Sponsored Display Ads can appear on:
Amazon DSP Partner Network Websites
Product Detail Pages on Desktop and Mobile
Customer Review Pages
Top of the Offer Listing Pages
Amazon Advertising describes Product Display Ads like this:
"Customers can see display ads on Amazon websites, apps, and devices, as well as on sites and apps not owned by Amazon. You don't need to sell your products on Amazon to buy display ads. When customers click your ad, they can be taken to a product page, a Store, or a custom landing page on Amazon, or to an external website."
They look like this: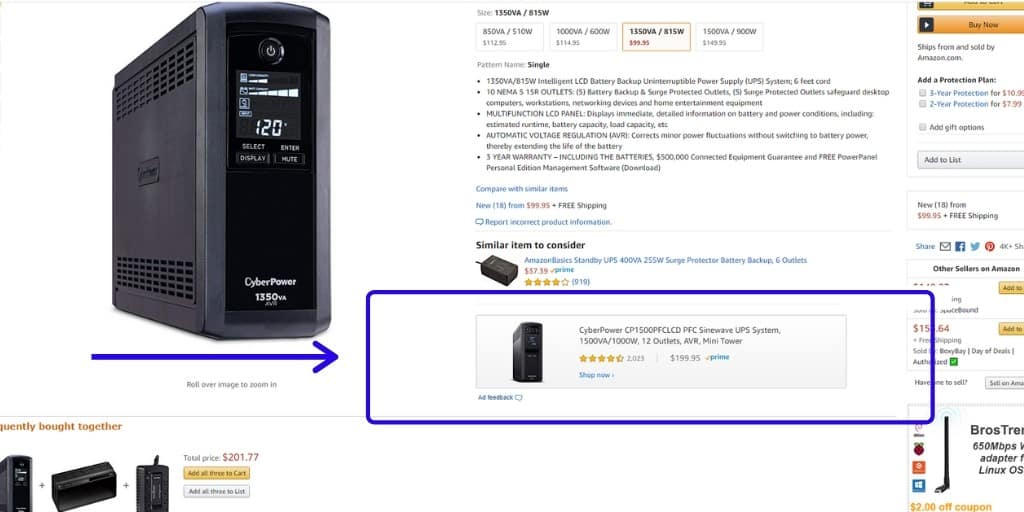 Amazon Sponsored Product Display Ads show:
Product Title
Product Reviews
Product Price
Product Image
In my experience, they're easy on sellers because there is very little to set up and they work great.
This is because the power of retargeting.
After someone has already viewed your product, they have demonstrated:
That means, you just need to get them over the hump to get them to the "Decision" phase.
Oftentimes, all that means is seeing your offer at the right place and at the right time.
That said, getting in front of the right people who are interested in buying in the first place is crucial.
Here is how you do it…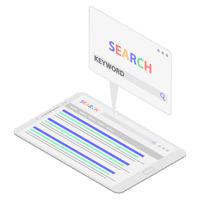 Increase Amazon Sales With Keyword Research
Organic keywords are a stark contrast from PPC.
Keywords are used to attract FREE traffic through SEO.
In order to increase sales on Amazon, you should establish a strong keyword strategy to make sure your products are found, long-term, for the keywords your customers are using to BUY your products.
Thinking about what your customers are typing into the Amazon product search bar is where you want to start.
How To Do Amazon Keyword Research To Increase Amazon Sales:
Think about search terms you would type in as a customer when you want to buy something
They likely aren't generic, they will be very specific.  "Universal Waterproof Boat Cover With Support Poles For 18 Foot Boat" rather than "Boat Cover"
Research what search terms/keywords are sending traffic to your website with Google Search Console.
Look at Google Trends to identify new keyword ideas based around the product you are selling.
Research keywords people are using to describe your product on Reddit, Quora, Pinterest & more.  Then use those words in your product listing.
Look at your competitors' listings and identify what keywords they are focusing on.
Look through product reviews and questions and answers sections of your product as well as competitors to see what people call your product.
Use a free tool like Ubersuggest to get keyword ideas to incorporate into your listing.
Did you know that Amazon also actually GIVES YOU the keywords and some suggestions themselves?  Check this out: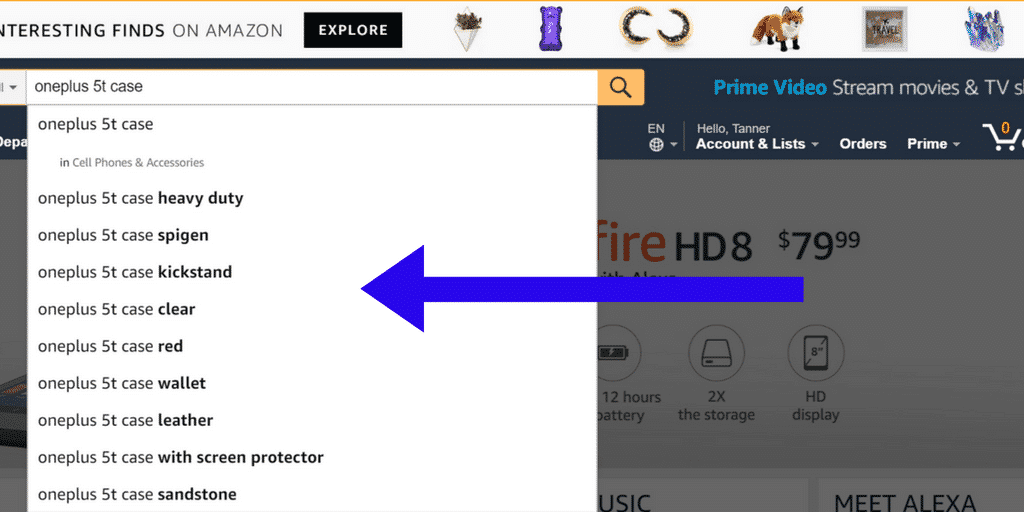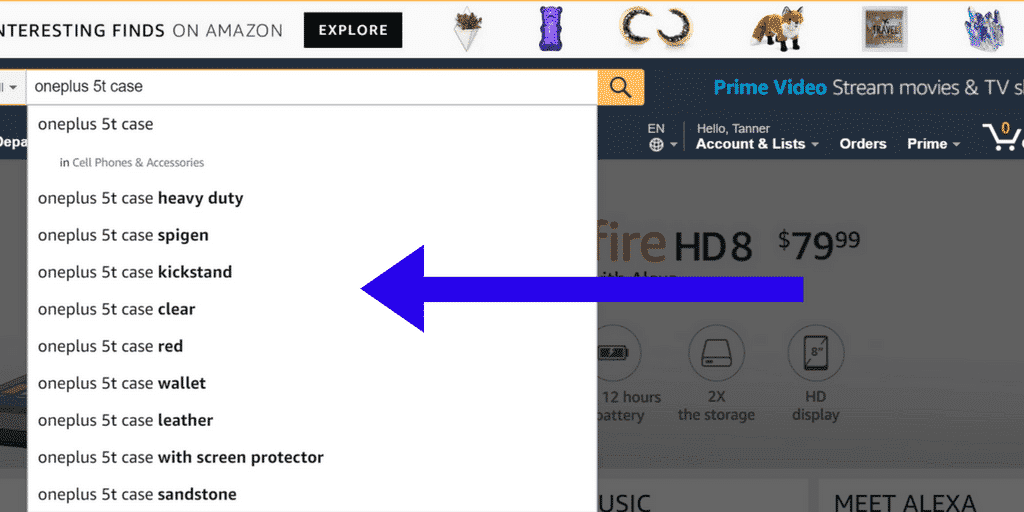 See that?  You've typed in the main keywords for your product, in this case, a "Oneplus 5T case" and Amazon has shown you "suggestions" on what else to search for.
See the power in those suggestions?  They're keywords that your customers themselves are using to find your product!
If you want to increase sales on Amazon, definitely don't leave this low hanging fruit on the vine.  Take what they give you.
But there's more…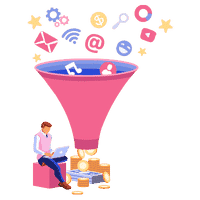 Increase Amazon Sales With External Traffic
Did you know that Amazon keeps track of everyone you send from OFF Amazon, onto Amazon, to your product listings?
Then, they use that to determine the demand for your product.
Then, they use THAT to determine how prominently they should display your product in Amazon product searches.
A great way to increase sales on Amazon while also improving your Amazon SEO is to send as many people as possible TO your Amazon listings from OFF of Amazon.  If you're interested in the 25 factors that Amazon uses for Amazon SEO, I've made it super easy to read, digest & take action on here:  Amazon SEO Everything You Need To Know
So, what are some great sources of Amazon Referral Traffic?
Top External Traffic Sources To Increase Sales on Amazon:
Social Media:

It goes without saying that you should be telling your social media following about your great Amazon products 10% of the time as a part of your social media strategy.  Working with reputable Social Media Marketing Agencies can make this easier for you.

Social Media Ads:

Did you know you can send Social Media Ads to your Amazon Product Listings?  
Well, you can, but you should try this instead…
INSTEAD, you should send them to a landing page on your website, collect their info, THEN send them to your Amazon listing.

This enables you to capture their email, remarket to them later, etc.

You can't place Google Tags, Facebook Pixels or Pinterest Tags on Amazon listings.

Email:

Speaking of capturing their email, the size of your email list will directly relate to how well you're able to increase sales on Amazon.

YouTube:

YouTube is the 2nd largest search engine in the world.  That makes it a great place to promote your Amazon products to increase Amazon sales.
Did you know that Amazon also tracks Time on Page, Bounce Rate and something called Amazon Exit Rate?
What does that mean for you?
Well, you've got some great tactics now to send people to Amazon, but you better make sure that they don't leave your listing immediately and definitely not exit Amazon.
Why?
Amazon uses your conversion rates, the time a visitor spends on your Amazon listing, their bounce rate and if they leave Amazon all together to determine how visible your products should be in Amazon product search results.
The good news?
You have control over this.  Here's how…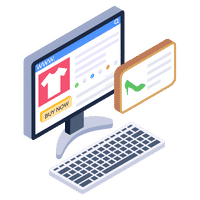 Increase Amazon Sales With Amazon Listing Optimization
Amazons' a10 algorithm is how Amazon decides to show products in Amazon product search results.
Keeping it simple, it boils down to forecasting future sales.
You can think about it like this:
"If I (Amazon) show this product to you (the customer) when you search using this query (keyword), will it result in you (the customer) clicking on the product and buying."
If Amazon can predict that your product will sell, it will show it to customers.  It's that simple.
There are 25 factors taken into account.  19 On Listing Factors and 6 Seller Account Factors.  Learn more here:  Amazon SEO Everything You Need To Know
This is where Amazon Listing Optimization comes into play.
How to Increase Sales on Amazon with Amazon Listing Optimization:
Keywords:  Make sure you include keywords that folks are actually searching for with buyer intent.
Product Title:  Besides adding keywords to your title, you will want to make sure it is benefit driven and focuses on highlighting how it solves the customers pain point.
Images:  More on this later, but 6 is your magic number.
Bullet Points:  Structure your bullet points to focus on the main benefits first and then focus on limiting buyer risk.
Product Description:  Delve deeper into features, specifications & more benefits.
Reviews:  Quantity and quality is the key here.  Customers won't even click on your listings and give you a chance without enough reviews.  We'll delve into this more.
Amazon A+ Content:  Partaking in Brand Registry on Amazon is important for many reasons, but Amazon A+ Content is one of them.  This allows you to build something resembling a landing page to showcase your product and help increase sales on Amazon.
Still, the first step in increasing Amazon sales is getting potential customers to click on your listings.
I mentioned crafting a great title above, but the main driving factor behind click-through rates on Amazon are product reviews.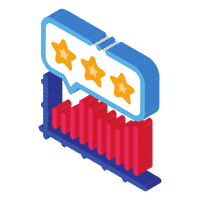 Increase Amazon Sales With Amazon Reviews
I don't need to convince you that getting Amazon reviews will help you increase sales on Amazon.
We all shop on Amazon and know it is one of the main purchasing decision factors.
BUT, did you know there are 2 types of reviews that you need to get on Amazon to increase the visibility of your product in search engines which in turn will increase your Amazon sales?
There are product reviews AND seller reviews.
You're after both.
In my experience, the following are some of the best tactics I've been able to use to get Amazon reviews, both Seller & Product:
How to Get Amazon Reviews to Increase Sales on Amazon:
Product Inserts:  While you can't ask for a positive review or direct customers away from Amazon, you CAN ask for an honest review.  Product inserts are one of the most effective ways to get seller & product feedback while also building a relationship with your customer and limiting buyer remorse.
Email Follow-Up Software:  If you're a Seller Central Seller, then you're in luck.  True, Amazon doesn't give you access to the emails of the customers who buy from you, but you can still email them asking for Seller Feedback and Product Feedback through 3rd party software.
Packaging:  You probably weren't expecting to see this one here but it's been tested over the years.  When you have cheap, no-frills packaging (I'm not talking about an elegant, minimalist design like Google or Apple) you get less product reviews and seller feedback.  Why?  Buyer Remorse.  Customers relate poor packaging to a lesser value brand, which in turn, a lesser value product experience.  Thus, less worthy of a review, more so, more worthy of a negative review if warranted.
Product Quality:  Honestly, this one I know is a no brainer but it goes without saying your product needs to inspire a review as well as their experience with you as a company.
If you're interested in all of the tactics I recommend for getting Amazon reviews, you're in luck, give this a read when you're done here:  How To Get Reviews on Amazon Quickly & Easily
That being said, I mentioned Product Images were important, so much so that I gave it its own section.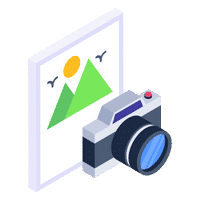 Increase Amazon Sales With Product Images
I noted above that your magic number is 6 for product images in terms of quantity.
This is for Amazon SEO but also, you need enough images to be able to accomplish the following:
How To Increase Amazon Sales With Product Imagery:
Highlight Benefits:  While showing your products from the most important angles, you will also want to key in on important benefits to the customer.
Answer Questions:  This often gets overlooked, but if your products often get particular questions, or you see competitor products getting certain questions on their listings, focus on them with product images so it is obvious to the customer.
Objection Handle:  A picture is worth a thousand words and a thousand words is a lot of objection handling and selling!  If you know you need to overcome certain obstacles to sell your product, take care of those in the imagery.
Show Emotion:  Getting lifestyle images (pictures of the real world use of your product, not set against a white background) are paramount to increase sales on Amazon, but if you want to level that up even farther, get images of people using your products and showcasing the emotion of them using it, overcoming their pain point or problem.
So, what do you do with your listings after you've optimized them?
Promote!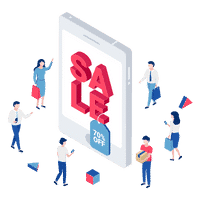 Increase Amazon Sales With Promotions
Consistently increasing your Amazon Sales Rank through use of Promotions is a great way to increase your visibility in Amazon product searches, which in turn helps you increase sales on Amazon.
Promotions work best when distributed to an existing audience such as an email list, blog, YouTube or social media following.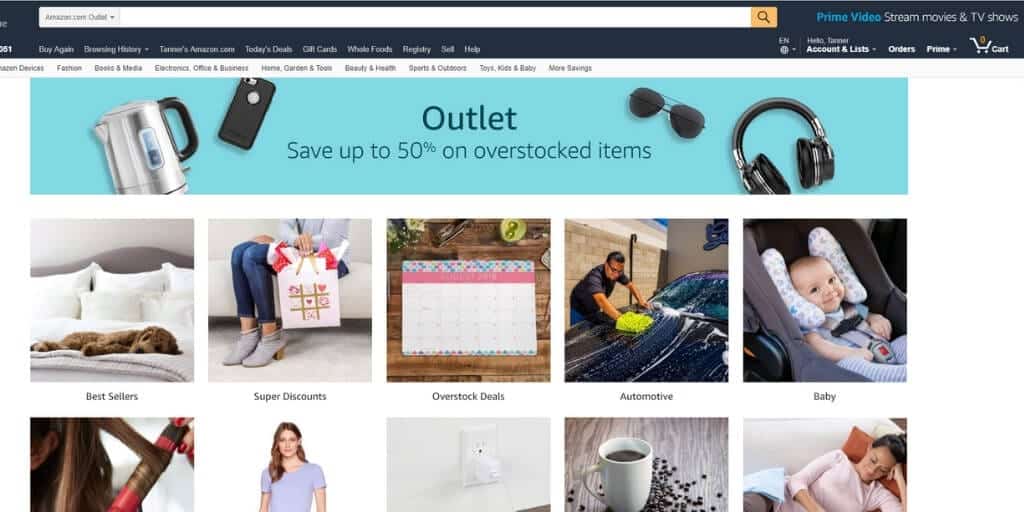 Additionally, Amazon has opened an Outlet Deals marketplace just for deals where sellers can offer deep discounts of 50% or more to increase sales velocity and keep a good BSR.
From where I sit, the following promotion methods are tried and true:
How to Increase Sales on Amazon with Promotions:
Discounts:

Money Off Promotion

 This works by a dollar off amount or percentage off amount and can be claimed by:

Claim Codes (Such as SA20OFF)
Quantity

Free Shipping

Amazon sales increase with this option too. You can set specific conditions so that the buyer is eligible for the options.
Buy 3 product or spend $40 or more for free shipping. Don't forget to add a nice note to reach out if they're unhappy before giving a review

Best Deal Promotions: it appears on "Today's Deals" and can run for up to two weeks.

Feature your entire catalog as discounts. Clients will click on the offering and then they'll be directed to all of your offered discounts within the Best deal.
Allows additional visibility on "Today's Deals" and you can use the Amazon Marketing Services campaign to maximize your visibility on SERPs.

Coupons & Deals:

Lightning Deals are available in Vendor Central and Seller Central platforms.

It offers a 6-hour promotion of 20% or more. It gives the most visibility on the "Today's Deals" page.

Coupons:  These are the green box that appears on the listing itself.  Once clipped, customers can save a % or dollar-off amount.

NOTE:  Dollar off amounts tend to convert better.

Coupon Landing Page (CLP):

CLP's are great for off-site marketing campaigns.
Use on social media or in emails
Drives more traffic to your page.
Promotions are a very powerful tactic to increase sales on Amazon especially if you have an audience to broadcast your Amazon promotions.
The following proven tactics, significantly increase the potency of your Amazon promos:
Building an email list
Having a social media following
Having a website
Having a YouTube Channel
Having a Podcast
& More

Enroll your brand in Amazon Brand Registry
This will enable you to add videos and Amazon A+ Content to your listings which will explode your conversions.
Get the right traffic coming to your listing with Amazon SEO.
Don't just advertise, optimize your ads, which I covered how to do in this article.
Don't advertise or send any traffic to your products on Amazon before you've got effective sales copy, at least 6 images that answer questions, focus on benefits & handle objections & more.  The more is Amazon Listing Optimization.
You don't just need to get reviews, you need to get them consistently, here's how:  How To Get Reviews on Amazon
Amazon CARES A LOT about how many customers you're sending from OFF Amazon ONTO Amazon to buy your products specifically.  Sending OFF Amazon traffic increases your visibility in product searches and reduces ad costs.  Here's how to get them to do that with Amazon Influencers.