HOW WE HELP YOUR SMALL BUSINESS
You're ready to grow & know getting funding from banks, credit companies, & the like is not only difficult, but the rates can be astronomical.  You want to work with real people, who are entrepreneurs like you, who understand your needs, & can get you where you want to go. 
You currently have or are looking to start a small business, either online, a brick and mortar store, or mobile application or software.  You are looking for capital to get to the next level or get started.  You are also looking for a partnership with an investor that can help you get where you want to go.
We're Successful Entrepreneurs Who Understand Your Needs & Can Help Fund Your Small Business
Would you agree, that you're not just looking for funding, you're looking for a partnership, with people you can trust, who have been where you are & can get you to where you want to go?  We would too!  We are a group of investors that fund small businesses because we believe in the entrepreneurial spirit & have grown successful businesses of our own.     
PLUS, we have a lot more to offer than just small business funding.  Our connections & expertise span across many industries, making your path to success much easier.  You'll get the support you deserve.                
 WHAT DO I NEED TO KNOW BEFORE PITCHING AN INVESTOR?
We published an article that spells out what you will want to have prepared, how to make the best first impression, and how to get a deal.
Who's Taken The Source Approach:
Source Approach has worked extensively with LoTempio Law across a wide range of consulting assignments.  We were so impressed with their expertise, project management skills & enthusiasm that their role has expanded.  Source Approach's suggestions are like a breath of fresh air.  
 – Vincent LoTempio, Registered Patent Attorney, Kloss Stenger & LoTempio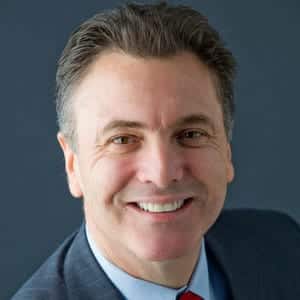 HOW WE'RE DIFFERENT
The Customer Journey
We focus on driving revenue, so it's our job to know your customer's journey.  Where they go, what is important to them when making a purchasing decision, and then make your  business visible and irresistible to your potential customer. 
DISCOVER:  How does a customer discover that they need your product or service? (Is it a common item or service?  Do they have to first experience a pain point?  Are you an impulse buy?)

LOCATE: Where do they look to find your product or service?  Where do they WANT to find you?  Where is it CONVENIENT for them to find you?

MEASURE:  How do they measure your value? How do they measure you vs. your competition? (Do they look at reviews, examples of previous work, testimonials, do they need demos?  Do they look at social media?)

PURCHASE:  Where can they make a purchase and how do they want to make a purchase?  (How easy is it for them to make a purchase, are there a lot of steps? Do they want to call you?  Do they want to go to your website?  Maybe on Amazon or another marketplace?  How do they want to pay you?  What's easiest?)
Not every industry is the same, so it's our job to know where you need to be to make the biggest impact and get the biggest return on your investment.  Then, place you there, make you visible, appealing, and effective.